SPW Grants, Sponsors, and Donors
Without the generous contributions of our many supporters, Southern Piedmont Woodturners would not be able to continue our mission to bring the art of woodturning to the people of our communities.
North Carolina Grants
Thanks to ARTS NC, NC Arts Council, and local arts councils across the state, we have received the NC Arts Operational Support Grant to support our continued operations. With the support of this grant, we have been able to continue our programming online, thus expanding our outreach and increasing the diversity and size of our membership. We have also been able to improve the air filtration system within our facilities to better meet the needs of our members with our return to in-person programming.
Cabarrus Arts Council Capacity Building Grant
We received support from the Cabarrus Arts Council Capacity Building Grant, which enabled us to improve our audio-visual, advertising, and membership-building capabilities.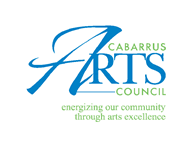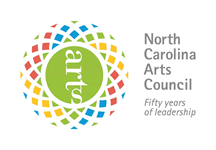 Special thanks to all of our generous supporters for their donations that have made it possible for the club to continue our programs in a variety of formats to meet the needs of our diverse membership during these challenging times.
Bob Temple
Family of Ed Phau
Ric Erkes
Larry Fendrick
Walt Keiffer
Randy Mack
Cindy Boehrns
Beth Bjerregaard
Sharon Lochaby
Duke Energy
Phil Goodman
John Lachance
Vince Keipper
John Bartles
Eugene Schlaman
Steve Martin
Bob Moffit
Fred Connell
Black Social Giving Fund
Jerry Meaismer
Ron Briggs
Steve Lusk
Ric Erkes
Jean Duetterier
Rick Erixson
Karie Barrett
Darrell Rader
Nancy Fox
Willard Rowell
Walt Hazlerigg
Kathy Hazelrigg
Michael Martens
Tim Deal
Edward Morris
Curt Will